[UPDATE] For more information:  
https://www.fatestaynightusa.com/news/?article_id=53795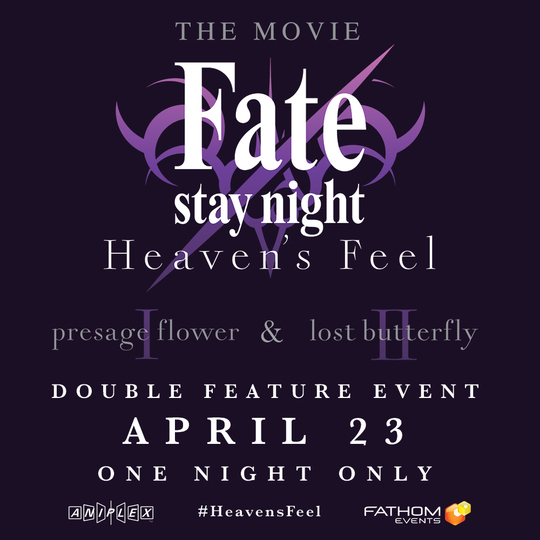 For one night only, Fate/stay night [Heaven's Feel] I. presage flower & II. lost butterfly returns to U.S. theaters as a double feature on April 23, 2020!
Now's your chance to catch the first two films from the thrilling [Heaven's Feel] trilogy on the big screens for a back-to-back screening ahead of the U.S. release of the highly-anticipated final chapter, Fate/stay night [Heaven's Feel] III. spring song, on May 7th.
Plus, ticket holders will catch an exclusive video message from the Japanese cast before the screening!
Tickets go on sale April 3rd at: 
www.FathomEvents.com