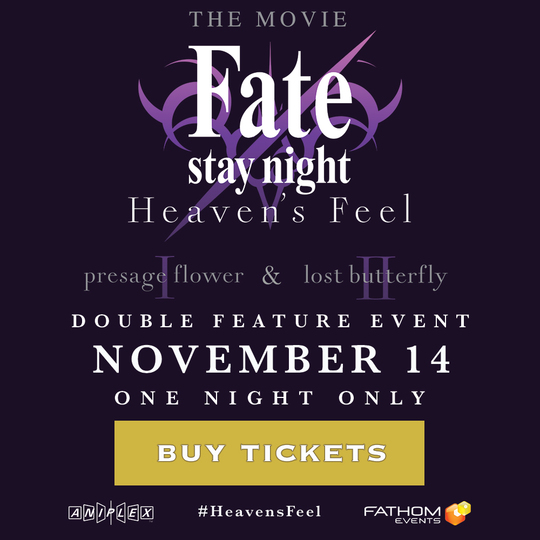 Tickets for Fate/stay night [Heaven's Feel] I. presage flower & II. lost butterfly Double Feature are now available now! 
https://bit.ly/FSNDoubleFeature
Return to Fuyuki City, the Holy Grail War has secretly begun and Shirou Emiya and Sakura Matou's destiny will begin to unfold. By studio ufotable, the masterminds behind Fate/Zero, Demon Slayer: Kimetsu no Yaiba, and the Garden of Sinners, relive the [Heaven's Feel] story in a never-before-seen special theatrical event!